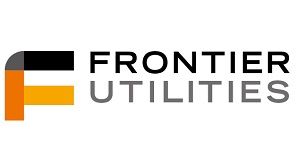 Frontier Utilities
Company Headquarters- Dallas, TX

Company Founded – 2008
Frontier Utilities Information
Frontier Utilities, a privately-held retail electricity provider headquartered in Houston, TX, serves residential and commercial electricity and natural gas customers in Texas, New Jersey, Pennsylvania and Ohio. Frontier Utilities was awarded the 2014 Winner of Distinction in the Energy Services category by the Better Business Bureau Education Foundation.
Frontier Utilities has been providing affordable energy plans for over 8 years and is actively participating in the community through community service and charitable donations. Their mission is to create superior value and service for their customers, employees, communities and investors through the sale and supply of energy and related services.
Frontier Utilities Electricity Rates
Frontier Utilities offers a wide variety of plans in the deregulated states they serve including fixed term, variable rate, pay in advance, pay as you go and green plans. Whether you are looking for the lowest energy rate or an eco-friendly plan, they have a plan for all energy consumers.
How to Compare Frontier Utilities Rates
To start comparing Frontier Utilities' electricity rates to your own or other providers, just type your zip code into our Compare and Switch tool located on the top right side of the screen or click here. After clicking the 'Search' button, you will be able to compare Frontier Utilities and a number of different electricity providers for your current utility.