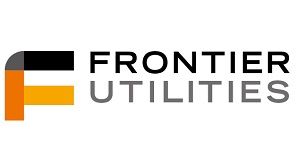 Frontier Utilities
Headquartered in Houston, Texas, Frontier Utilities has been providing affordable energy plans to its customers for over a decade. Frontier's mission is to create superior value and service for its customers, employees, communities and investors through the sale and supply of energy and related services.
Frontier Utilities takes pride in its active participation in communities through community service and charitable donations, including participation in Habitat for Humanity home-builds and subsidizing energy costs for new HfH homeowners. In 2014, Frontier was awarded the 2014 Winner of Distinction in the Energy Services category by the Better Business Bureau Education Foundation and has been a BBB award-winning organization for the past 7 years.
Fast Facts
Company Headquarters – Houston, Texas
Founded  – 2008
Areas Served –  Texas, New Jersey, Pennsylvania and Ohio
Frontier Electric Rates
Frontier Utilities offers a variety of rates to fit their customer's needs. Here is an overview of some of the rates offered.
Frontier Max: Best for high usage homes that use over 2,000 kWh of electricity per month
Straight Power: For medium-sized homes that average between 1000-2000 kWh of electricity per month
Freedom MTM (Month to Month): Enjoy the freedom of a no-contract month to month electricity plan
Fantastic Green: Sign up for a 100% renewable energy plan
NHF (No Hidden Fees): No monthly fees or charges if you don't reach a minimum usage level
Frontier Utilities Green Energy
Frontier Utilities offers 100% renewable options for customers who want to offset their energy use with green power. When you sign up for a 100% renewable energy plan with Frontier Utilities, your electricity still comes from the same place.
However, now you're supporting the growth of renewable energy entering the grid by way of Renewable Energy Credits (REC's) purchased on your behalf.
Why Choose Frontier Utilities?
With over 4,500 customer reviews and a 4.9/5 rating, Frontier prides itself on providing excellent customer service and a variety of energy options. They are also born and bred in Texas so they intimately understand Texas electricity rates enabling them to bring you the best deals.
Choosing Frontier Utilities as your energy supplier offers you:
No bill shock when you sign up for a fixed-rate electricity plan
A wide variety of fixed, adjustable-rate and custom plans
Educational and money-saving resources
CoolSaverSM A/C maintenance service options
What's the CoolSaverSM Program
Frontier's CoolSaverSM A/C Tune-up program gives customers in Texas in the CenterPoint Energy and Texas New-Mexico Power (TNMP) service areas the ability to receive an HVAC inspection. This service helps qualifying customers prepare for summer months and avoid sudden costly repair bills.
Service Areas
Frontier Utilities serves the following states and utilities with the power to choose in Texas.
Frontier Utilities Contact Information