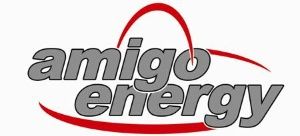 Amigo Energy
Founded in 2003, Amigo Energy is an established retail electricity provider. They have provided hundreds of thousands of customers with great electricity rates and top-shelf service, and their continued growth is proof of their dedication to excellence. It is their philosophy to treat customers with respect, and they offer straight talk and simple advice about your energy choices.
Amigo Energy is a subsidiary of Just Energy Group Inc., a publicly-traded company (TSX:JE) with 1.8 million active customers across North America.
Amigo Energy Electricity Services
Amigo Energy offers a range of difference plans, offering different electricity rates depending on the energy needs of the customers. Primarily, the company makes use of fixed rate plans, helping customers deal with the fluctuations in energy prices over the course of the year. If customers would rather try to take advantage of these changes, Amigo also offers variable rate plans that change on a monthly basis or are attached to certain indices. Should a customer want renewable energy, Amigo also offers 100% renewable plans.