Whether you're new to Texas or are a lifelong resident, choosing the right electricity plan is extremely important. Selecting the right Texas electricity plan can save or cost you thousands of dollars annually. Because it's tough to opt out of your plan once you get enrolled, making the right choice the first time around is crucial.
If you're struggling to find the right Texas electricity plan, you've come to the right place. We'll go over everything you need to know about how the Texas electricity market works and how to choose the best rate. Let's get started!
How Does the Texas Electricity Market Work?
Texas is one of many states in the country that has deregulated electricity. Essentially, this means that electricity is a good and service that's bought and sold for a profit by private companies. The Electric Reliability Council of Texas (ERCOT) manages the flow of electric power to these companies which are known as REPs and there are over 130 of them in Texas. While you buy your electricity from retail electric providers, they're one of several different entities involved in the Texas electricity market.
Here's how Texas electricity works in deregulated parts of the state.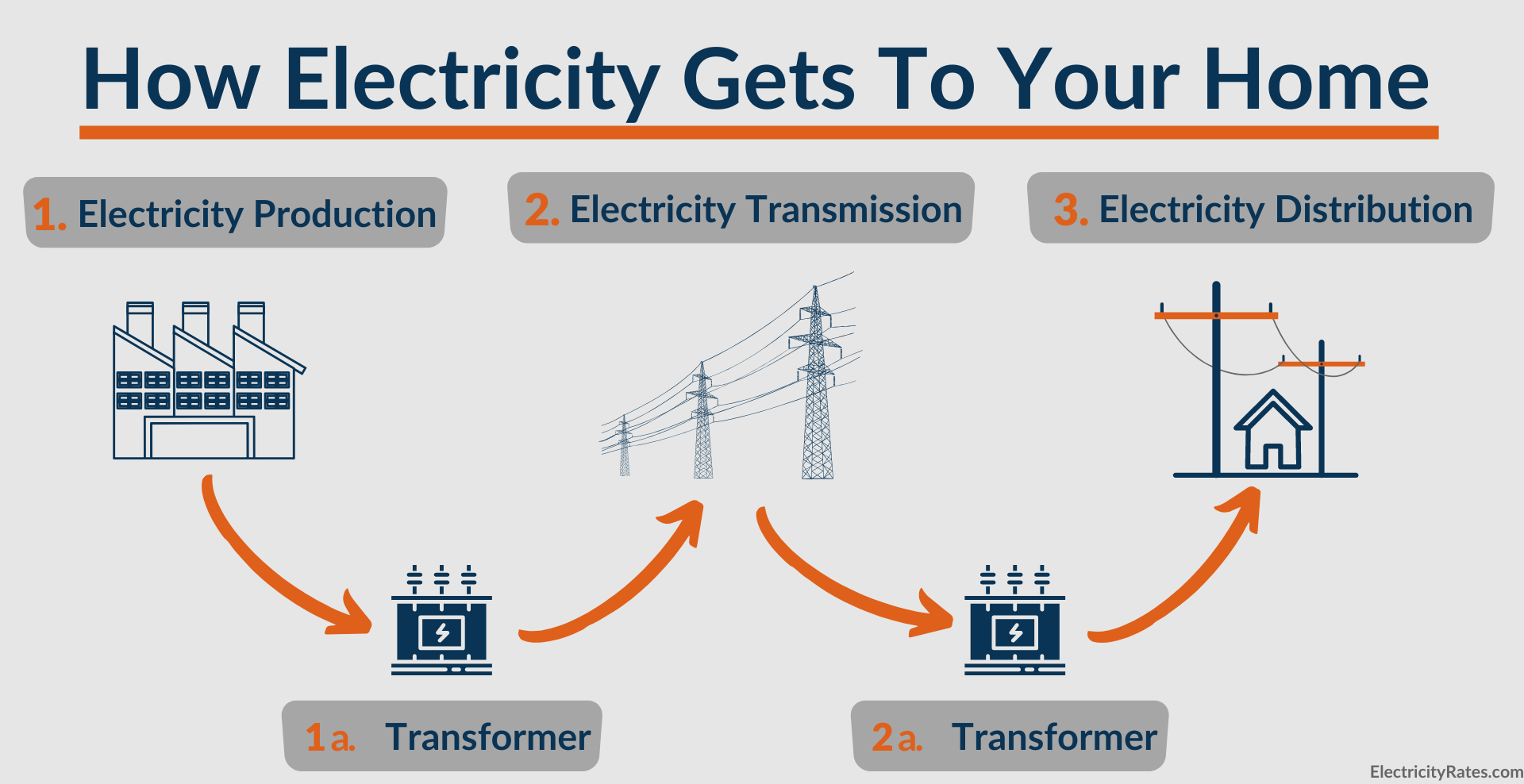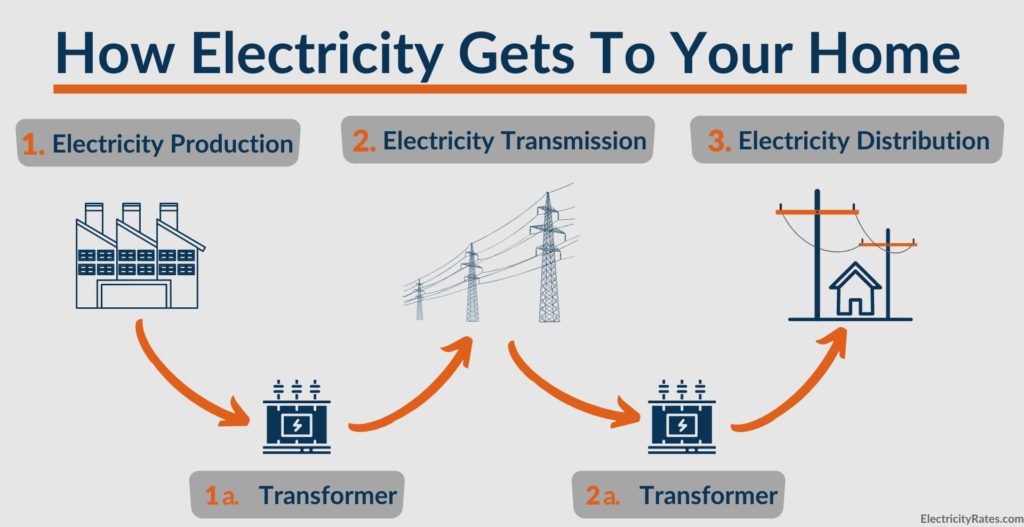 1. Power generating plants create electricity out of fossil fuels or renewable resources.
2. Retail electric providers buy this electricity from power generating plants at wholesale value.
3. They then sell the electricity to residential customers and businesses at resale value.
4. Electricity makes it from the power generating plant to your home or business via your local utility company known as a TDU.
5. The REP that you buy electricity from works in conjunction with the power generating plant and your TDU to ensure flawless electricity delivery.
This process applies to all parts of Texas that have deregulated electricity. If you're not sure if you live in a deregulated part of Texas, you can Enter your ZIP Code in the free Rate Comparison Tool at the top of the page to find out. All you need to do is input your zip code on our website, and a list of potential retail electric providers will pop up. You can then compare each plan and company in order to make the right decision.
If you live in a deregulated part of Texas, you have the power to choose your own electricity plan. If, however, you live in a regulated part of Texas, you're stuck with whatever power company happens to service your area.
Is Deregulated Electricity Cheaper Than Other Texas Electricity?
Because of how deregulated electricity works, it can either cost or save you thousands of dollars per year. Living in a deregulated area gives you the option of choosing your own electricity company and comparing different plans to find the best one. While this is advantageous in most cases, it all comes down to whether or not you can choose the right Texas electricity company.
On average, electricity rates are slightly higher in deregulated parts of Texas than in regulated areas. However, this usually happens because people don't choose the right electricity company or plan. Electricity plans are structured in tricky ways where you often end up paying more than you anticipate. It's important to understand how your plan will work if you live in a deregulated part of Texas with the freedom of choice.
How do Texas Electricity Plans Work?
The most important part of choosing the right Texas electricity plan is understanding how it will work.
Your Plan Will Likely Have Tiered Rates
The most important thing to understand about electricity plans is that they usually have tiered rates. This applies to all types of plans including fixed-rate plans. People often make the mistake of thinking that just because their electricity plan has a fixed rate they will pay the exact same rate no matter what.
While the rate is fixed, there's a different rate for every tier on our plan. For example, if you sign up for a plan with an advertised rate of 15 cents/kWh, that rate won't change throughout the duration of your contract. However, the rate will change based on your monthly electricity usage because there are different pricing tiers based on your usage. Here's how it works.
As you can see, you get penalized if you use less than 1,000 kilowatt-hours or more than 2,000 kilowatt-hours. The only time you'll pay the advertised rate of 15 cents/kWh is if you use between 1,000 and 2,000 kilowatt-hours.
You Must Understand Your Usage
Because of the pricing tiers, it's vital that you know how much electricity you use each month and what appliances use the most electricity. Knowing your monthly usage will allow you to choose the right plan for you. Not all Texas electricity plans are set up the same way, and some offer discounts based on the more electricity you use. The only way to know that you're signing up for the right plan and company, however, is by comparing them with ElectricityRates.com.
Different Types of Texas Electricity Plans
Another thing that could impact your monthly electricity bill is the type of plan you sign up for. Here are the four most common types of Texas electricity plans.
Fixed-rate plans are the most common type of electricity plan in Texas. A fixed-rate plan requires you to sign a contract for a set amount of time and guarantees that the monthly electricity rate won't change throughout the duration of your contract.
Variable-rate plans are the polar opposite of fixed-rate plans. The monthly rate you pay can go up or down from month to month based on the status of the energy market and economy. Because of how volatile they are, most variable rate plans don't require you to sign a long-term contract.
With a flat rate plan, you pay the exact same amount of money for your electricity regardless of how much you use.
A prepaid electricity plan works the same way that a prepaid phone or internet plan does. You pay for electricity at the start of each month before you actually use it. If you use more than your allotted amount of power, you'll have to purchase more and there's usually an upcharge or restart fee.
How to Choose the Right Texas Electricity Company
ElectricityRates.com has created a personalized shopping experience to make finding the right electricity provider straight forward and hassle free. In a few clicks you can access rates from some of the leading providers in your area.
Our intuitive search engine shops for the best rates based on your exact home address, location, home size and actual usage.
A list of all the electricity companies in your area will pop up, giving you a personalized list of plans tailored to your home.
You can go through the list of plans and check things such as the listed rate, the tiered rates based on usage, your estimated bill, the REPs reputation, hidden fees, perks and benefits, and anything else you need to know pertaining to the plan.
Once you find the plan you like, you can select it and enroll immediately.
There won't be any service interruptions while we switch you from your old plan to the new one.