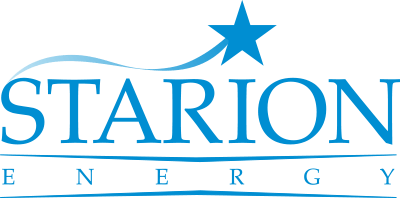 Starion Energy
Fast Facts:
About Starion Energy
Starion Energy is dedicated to cultivating long-term customer relationships. Starion created their business model understanding the challenges their residential and business customers face in this industry. Their entrepreneurial attitude leads them to work as your partner, "matching your growing and changing life by creating easy, affordable plans that yield amazing results."
Starion Energy is also a proud member of the Retail Energy Supply Association (RESA). RESA advocates for vibrant and sustainable competitive retail energy markets as a better alternative for consumers than monopoly-protected utility regulation.
Starion Energy Options for Residential Customers
Starion Energy specializes in providing affordable fixed-rate electricity plans for customers in areas with Energy Choice including:
Comparing Starion Energy Electricity Rates
Comparing and switching electricity rates is simple with ElectricityRates.com's Rate Comparison Tool. All you have to do is follow a simple three-step process:

Enter your ZIP Code – Enter your ZIP Code to see rates from Starion and other leading providers
Compare electricity providers and plans – Compare rates, plan length, renewable options and more to find the right plan for you.
Switch electricity providers – After finding the right plan, select it, fill out the necessary information, and switch.
Why Choose Starion Energy?
Starion understands the challenges that face their residential and business customers. Through trusted fixed price plans, you can count on price protection, eco-friendly renewable energy options and partnerships that enhance community relationships.
Connecting with you personally and building successful partnerships is how Starion goes beyond providing energy to creating something that makes a difference in your life.
Choosing Starion as your energy supplier offers you:
Service Area
Contact Information