Sperian Energy Information
Sperian Energy Summary
Sperian Energy, a subsidiary of Sackett National Holdings, Inc, is a Houston based retail energy provider. Founded in 2011, Sperian Energy serves residential and commercial consumers in Illinois, Pennsylvania, Maryland, Ohio, New York and New Jersey. In the coming months, Sperian Energy hopes to expand its electricity offerings to Texas as well. While they currently don't offer natural gas, it is something they will be looking to expand into in the future. Sperian prides themselves on exceptional customer service, innovative technology, and competitive electricity rates.
In June 2017, Sperian Energy hired Paul Keene to be its new CEO. Keene is a pioneer in the solar energy space and co-founded Together Solar. Keene was brought on board to lead Sperian Energy's growth in both new and existing markets. With Keene's experience in retail energy deregulation and solar energy, Sperian Energy has a bright future.
Sperian Energy Electricity Rates
Sperian helps residential and commercial consumers take advantage of their choice in a retail energy provider in deregulated energy states. They offer competitive rates that are based on factors like the fluctuation in energy generation pricing, market trends, and contract length. It's important to remember that when you switch electricity providers, only the supply portion of your electricity bill will change. Your utility will still send you your bill and charge an electricity delivery fee. Here are the types of plans Sperian offers:
Fixed Rate Plans– Sperian offers fixed rate plans to lock in a rate for an extended period of time. These rates may be subject to an enrollment fee and/or early termination fee.
Variable Rate Plans– Sperian offers variable rate plans without enrollment fees or early termination fees. However, rates are subject to change each month.
Switch to Sperian Energy
We make it easy to shop and compare Sperian Energy rates with your current rate. All you need to do is type in your zip code in our search and compare tool on Electricityrates.com to view all the rates available for your area.
[rates_search provider=SPERIAN style=2 clear=right]
Why Use ElectricityRates.com?
TRUST: Your safety is our number one priority. We partner with industry leaders to make sure your information is safe and protected at all times.



EASE: We went above and beyond to make switching as simple as possible. With just a few clicks you can lock in a lower rate in under 5 minutes. There are no service interruptions or any changes needed on your end. Your new energy rate will appear in the next 2-3 billing cycles.
RATES: Compare rates in your area any time you want and it's 100% free! Simply type in your zip code and compare a variety of options instantly. Find one you like? Sign up today and lock in your new rate!
SELECTION: All of the providers listed on our site are industry leaders, licensed by your local Public Utility Commission. We partner with numerous retail energy providers to give you a wider selection and lower rates. Choose from dozens of plans plan options and incentives!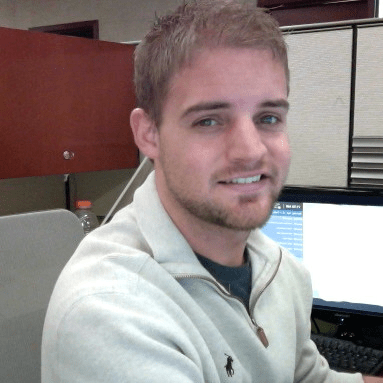 Aaron is a content writer and organic marketer with extensive experience in the energy industry. He frequently writes for Power Target on Electricityrates.com and CompareElectricity.com.