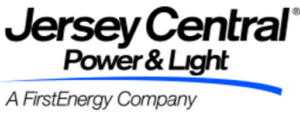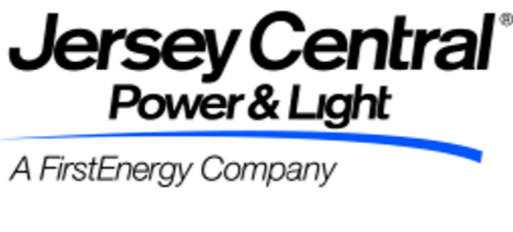 Compare Jersey Center Power and Light (JCP&L) Electricity Rates)
As a JCP&L customer, you have the ability to switch your electricity supply rate to a 3rd party provider. We have many providers offering great rates in your area! Some of the rates are lower than JCP&L and can save you money on your electricity bill. Here are the best rates available.
Jersey Central Power & Light History
Jersey Central Power & Light, JCP&L, was founded in 1862 in New Jersey. In 2001, JCP&L was acquired by First Energy and joined other utilities such as Met-Ed. Penelec, Penn Power, West Penn Power, Potomac Edison, Toledo Edison, Ohio Edison and TILCO.
FirstEnergy is one of the nation's largest investor-owned electric companies and serves more than 6 million customers. These customers span Ohio, Pennsylvania, Maryland and New Jersey and 24,000 miles of transmission lines.
JCP&L Service Area
Jersey Central Power & Light serves a number of areas in New Jersey such as:
New Jersey Counties
Burlington
Essex
Hunterdon
Mercer
Middlesex
Monmouth
Morris
Ocean
Somerset
Sussex
Union
Warren
New Jersey Cities
Columbus
Southampton
Allentown
Springfield
Livingston
Pottersville
Asbury
Stanton
Lebanon
East Windsor
Aberdeen
Shrewsbury
 JCP&L Electricity Rates
With energy deregulation in New Jersey, Jersey Central Power & Light customers have the ability to choose their electricity provider and find a lower electricity supply rate. This forces competition between retail electricity providers in New Jersey to offer the lowest JCP&L electricity rates possible. Competition also drives providers to create flexible and customized electricity plans and options as well as to generate other incentives such as innovative products and services.
JCP&L customers benefit from:
The ability to choose between different NJ electricity providers
All of the different plan options and JCP&L electricity rates to choose from
Controlling the length of the contract and having the piece of mind of locking in a rate
Having the same reliability of service and delivery from Jersey Central Power & Light
Switching JCP&L Electricity Rates
Switching JCP&L electricity providers is quick and easy. All you need is your account information to finish signing up for your new JCP&L electricity rate. This account information can be found on your JCP&L electric bill.
To start comparing JCP&L electricity rates, enter your zip code in our free compare and switch tool which is located on the right side of this page. Choose the plan and provider you want to sign up for and fill out the contact and account information forms to complete the switch.
Your new provider will contact Jersey Central Power & Light directly about your switch. Typically, it takes one to two billing cycles to see your new supply rate on your JCP&L bill. Jersey Central Power & Light will still deliver, bill and maintain all the wires that deliver electricity to your home. Delivery and transmission rates will not change if you switch electricity providers. Only your supply rate will change on your bill.
For billing inquiries or support please contact Jersey Central Power & Light directly:
Jersey Central Power & Light (JCP&L)
Phone: 1-800-662-3115
Site: JCP&L Account Page