Switching Electricity Providers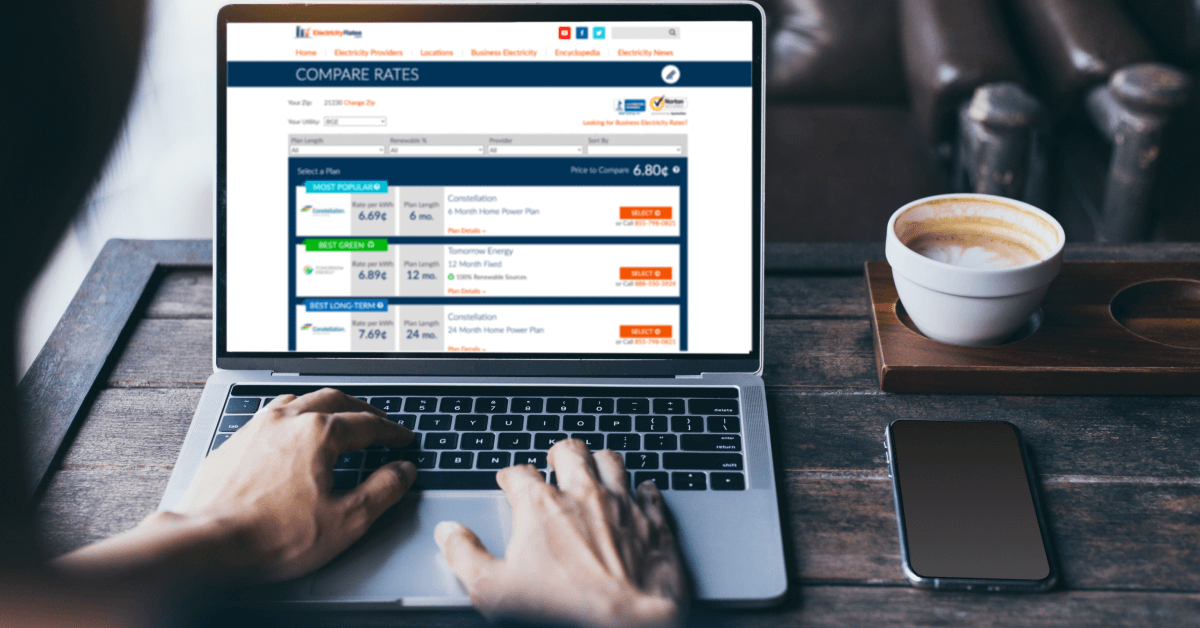 If you live in an area with Energy Choice, you're able to switch electricity providers and often find better electricity rates than what your local utility offers by default. This is because electricity providers are able to compete for your business and offer competitive electricity prices.
Here is all of the information that you'll need for switching electricity providers and resting assured that you've made a great choice.
Why Switch Electricity Providers?
Here are a few of the most common reasons you should switch electricity providers:
Saving Money 
This is the chief reason that most electricity customers switch electricity plans. While a few cents per kilowatt-hour doesn't look like much on paper, many electricity customers have discovered that those few cents do add up. 
With a competitive plan, it can amount to substantial savings over the course of a year. 
Getting a Predictable Fixed-Rate
Many retail electricity customers have variable-rate plans, and a lot of these have found that this can be bothersome during months when prices fluctuate significantly. 
When you're trying to figure a household budget, it's far easier when you know how much your electric bill (or any other bill, for that matter) is going to be from month to month.
Customer Incentives
Energy deregulation has led to increased competition in the electricity marketplace, and competition typically leads to savings for the end user. As a result, retail electricity providers often offer incentives for customers who switch their plans. 
Some electricity providers offer introductory rates for new customers, or preferred rates for first responders, veterans and active military personnel. Other incentives may include things like cash-back bonuses, prepaid gift cards, smart thermostats, airline travel miles and travel club memberships.
Superior Customer Service
Another benefit of increased competition in the electricity market has been improved customer service. Many electricity providers have become known for their excellent customer service. 
Since customer complaints are often logged with regulatory agencies and commissions, providers have a vested interest in avoiding complaints and providing superior service.
How to Switch Electricity Providers
Switching is fast, simple and free with the Rate Comparison Tool on ElectricityRates.com. Follow this three-step process and complete the process in only a few minutes:

Enter your ZIP Code:

Find the Rate Comparison Tool at the top of the page and get rates in your area

Compare Providers:

Compare low fixed-rate and 100% renewable energy plans from leading providers

Switch & Save:

Make your choice, and complete the sign-up process
That's all it takes. Your new provider will take care of the rest and there's no need to call your local utility. Your new electricity rate will usually take hold in 1-2 billing cycles.
Switching to a 100% Renewable Energy Plan
Many retail electricity providers offer 100% renewable energy plans. When you sign up for a renewable plan, 100% of your electricity usage will be offset by green power generation.
There is no equipment to install and the electricity that comes to your home remains the same. Check out our switching to renewable energy page to learn more!
What Happens After You Switch Electricity Providers?
Actually, not much—other than the savings you'll see on your bill and any incentives you've locked in. A lot of electricity customers worry that there will be an interruption in service when they switch their plan, but this is not the case. 
In deregulated states, your utility company remains under obligation to bring electricity to your home regardless of any arrangements you make with a retail electricity provider, such as switching your electricity plan.
Is Switching Electricity Providers Free?
Comparing electricity rates and switching providers is fast, simple and free on ElectricityRates.com. You will never be charged for switching.
Who are the Best Electricity Companies?
While there are many providers out there, ElectricityRates.com only works with the most reputable ones so you don't have to worry about making the wrong choice. 
A comprehensive list of electricity providers is available here. Our top providers include:
Ready to switch electricity providers? Enter your ZIP Code in the Rate Comparison Tool at the top of the page and instantly compare rates.